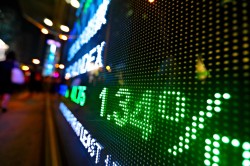 TheStreet upgraded shares of Primeenergy Resources (NASDAQ:PNRG) from a c+ rating to a b- rating in a research report released on Friday, January 25th.
Separately, ValuEngine upgraded shares of Primeenergy Resources from a sell rating to a hold rating in a report on Wednesday, January 2nd.
NASDAQ PNRG traded down $4.30 during trading hours on Friday, hitting $120.34. The company's stock had a trading volume of 900 shares, compared to its average volume of 1,665. Primeenergy Resources has a twelve month low of $48.30 and a twelve month high of $129.99. The firm has a market capitalization of $255.45 million, a P/E ratio of 44.04 and a beta of 0.32. The company has a debt-to-equity ratio of 0.55, a current ratio of 0.62 and a quick ratio of 0.62.
Primeenergy Resources Company Profile
PrimeEnergy Resources Corporation, an independent oil and natural gas company, through its subsidiaries, engages in acquiring, developing, and producing oil and natural gas properties in the United States. It also acquires producing oil and gas properties through joint ventures with industry partners; and provides contract services to third parties, including well-servicing support operations, site-preparation, and construction services for oil and gas drilling and reworking operations.
Recommended Story: How to execute a trade ex-dividend strategy?
Receive News & Ratings for Primeenergy Resources Daily - Enter your email address below to receive a concise daily summary of the latest news and analysts' ratings for Primeenergy Resources and related companies with MarketBeat.com's FREE daily email newsletter.