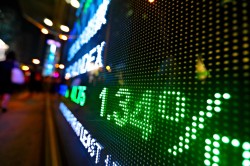 Smart Employee Benefits Inc (CVE:SEB) shares fell 9.5% during mid-day trading on Wednesday . The stock traded as low as C$0.19 and last traded at C$0.19. 109,320 shares traded hands during mid-day trading, an increase of 80% from the average session volume of 60,675 shares. The stock had previously closed at C$0.21.
The company has a current ratio of 0.60, a quick ratio of 0.56 and a debt-to-equity ratio of 1,180.39. The firm has a market capitalization of $37.20 million and a PE ratio of -6.56.
COPYRIGHT VIOLATION NOTICE: This piece was first reported by Highlight Press and is the sole property of of Highlight Press. If you are viewing this piece on another site, it was illegally stolen and reposted in violation of U.S. & international trademark & copyright laws. The legal version of this piece can be viewed at https://highlightpress.com/2019/02/20/smart-employee-benefits-seb-shares-down-9-5.html.
Smart Employee Benefits Company Profile (CVE:SEB)
Smart Employee Benefits Inc, a technology company, provides professional services and software-enabled services in the areas of healthcare transaction processing and software solutions for corporate and government clients in Canada and internationally. It operates through Benefits and Technology segments.
See Also: Price to Earnings Ratio (PE), For Valuing Stocks
Receive News & Ratings for Smart Employee Benefits Daily - Enter your email address below to receive a concise daily summary of the latest news and analysts' ratings for Smart Employee Benefits and related companies with MarketBeat.com's FREE daily email newsletter.