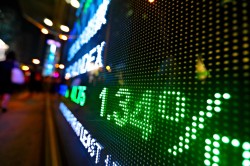 Chardan Capital initiated coverage on shares of Immunic (NASDAQ:IMUX) in a research note released on Thursday, AnalystRatings.com reports. The firm issued a buy rating and a $40.00 price target on the stock.
"We initiate coverage of Buy rating (PT$40) based on a partly derisked yet differentiated approach to treating autoimmune disease. The company's pipeline contains 3 assets: 1) IMU-838, a dihydroorotate dehydrogenase (DHODH) inhibitor; 2) IMU-935, a RORγt inverse agonist; and 3) IMU-856, a small molecule to improve intestinal barrier function. Currently, IMU-838 is being tested in phase II trials in multiple sclerosis (MS, NCT03846219) and ulcerative colitis (UC, NCT03341962) with expansion into Crohn's disease (CD) and primary sclerosing cholangitis (PSC, NCT03722576) anticipated shortly."," the firm's analyst wrote.
Shares of Immunic stock opened at $13.92 on Thursday. Immunic has a 1 year low of $6.00 and a 1 year high of $390.00.
Immunic (NASDAQ:IMUX) last announced its quarterly earnings results on Wednesday, April 10th. The company reported ($8.80) earnings per share (EPS) for the quarter. As a group, sell-side analysts forecast that Immunic will post -2.55 EPS for the current year.
Immunic Company Profile
Immunic, Inc, a clinical-stage biopharmaceutical company developing a pipeline of selective oral immunology therapies for treating chronic inflammatory and autoimmune diseases, including ulcerative colitis, Crohn's disease, relapsing-remitting multiple sclerosis, and psoriasis. Its lead development program is IMU-838, a selective immune modulator that inhibits the intracellular metabolism of activated immune cells by blocking the enzyme DHODH, which is in phase II clinical development for treatment of ulcerative colitis and relapsing-remitting multiple sclerosis.
Read More: Do equity income investments outperform growth and income investments?
Receive News & Ratings for Immunic Daily - Enter your email address below to receive a concise daily summary of the latest news and analysts' ratings for Immunic and related companies with MarketBeat.com's FREE daily email newsletter.